About Us
At WestPoint Pharmacy, our mission is to be and always remain the 'pharmacy you can trust' by providing excellent service with compassion, integrity and personal touch.
Being a family owned business, we're able to provide you with consistent customer service experience of interacting with same cheerful members of WestPoint Pharmacy family! We are genuinely proud of the fact that we know most of our patrons and their families by name!
Over long term, consistent interaction helps us become aware of your health history. Sometimes that knowledge becomes invaluable in guiding you and your family during subsequent healthcare events.
We are grateful to our patrons for the trust they have placed in us, and involving us as an important member of their healthcare team.
Nephy John
Pharmacist-In-Charge
Nephy John: is the Pharmacist-In-Charge and Pharmacy manager at Westpoint Pharmacy. She earned her Bachelors of Science in Genetics and Minor in Psychology from Texas A&M University, College Station. She worked for the Pharmacology department at UT Southwestern Medical Center in Dallas before pursing her Doctor in Pharmacy (Pharm.D.) degree from the University of Incarnate Word in San Antonio, TX. Prior to Westpoint Pharmacy, she also gained experience from Walgreens and Davita Rx. Nephy strives to provide exceptional patient care for both independent retail and compounding services at Westpoint Pharmacy.
Tracey
Tracey: is a Nebraska native who made her way down to Texas to begin her pharmacy career. She has worked in retail pharmacy for 9 years and enjoys the customer interaction that independent pharmacy is known for providing. She also has a great deal of expertise in pediatric medications and clinical research as she spent 7 years working at the Children's Hospital in Fort Worth prior to making the switch to doing retail pharmacy full-time.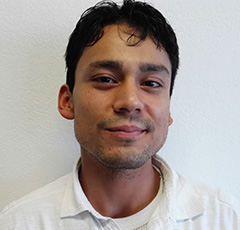 Martin
Martin: has been doing Pharmaceutical work for 7 years and have been working here for a year now. He has also gained experience from both retail and independent pharmacies prior to Westpoint. Martin is a very charismatic guy who enjoys what he does and takes pride in his work. \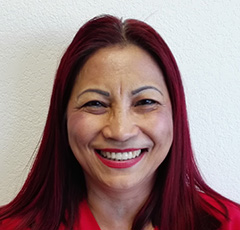 Severina
Severina: is a Certified Pharmacy Technician who is a hard working technician. She started here at Westpoint Pharmacy in November 2015. She likes the color RED and she has been a Certified Pharmacy Technician since 1999 where she worked in the hospital area for 24 years and specifically 8 years in Oncology Research. She is learning the retail side of pharmacy first hand at Westpoint Pharmacy.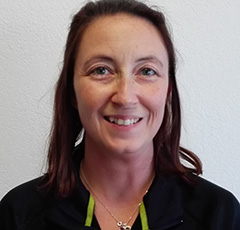 Misty
Misty: has been a certified pharmacy technician for over 16 years. Born & raised in White Settlement, she is a 1999 graduate of Brewer High School. She has worked both chain & independent pharmacy settings since before graduating high school. Since then she has worked her way up to more responsible and technical duties within the pharmacy until she reached the level of lead pharmacy technician. She has held this position for the majority of her career.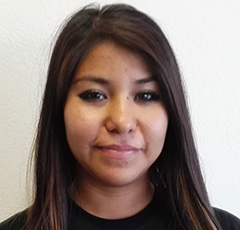 Mayra
Mayra: grew up in Springtown, a small town west of Fort Worth. She moved to Fort Worth with her husband and son the summer of 2010. It didn't take long before she realized that she had a passion for healthcare and serving others. She made the decision to attend Remington College, there she acquired her diploma in May of 2012. Immediately after graduating she began working at Westpoint Pharmacy, and has been a valuable employee ever since. Mayra loves making individual connections and finds it rewarding when our pharmacy can provide personal services when other pharmacies can't.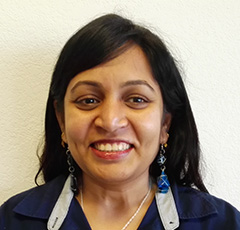 Jigisha
Jigisha: is a technician in training and studying to get certified soon. She graduated from college with a masters in advanced accounting and industrial management. She joined Westpoint Pharmacy in 2015, she is a hard worker and always willing to lend a hand making sure our customers receive the best service possible.